---
This file appears in:
Euclid Beach Carousel
---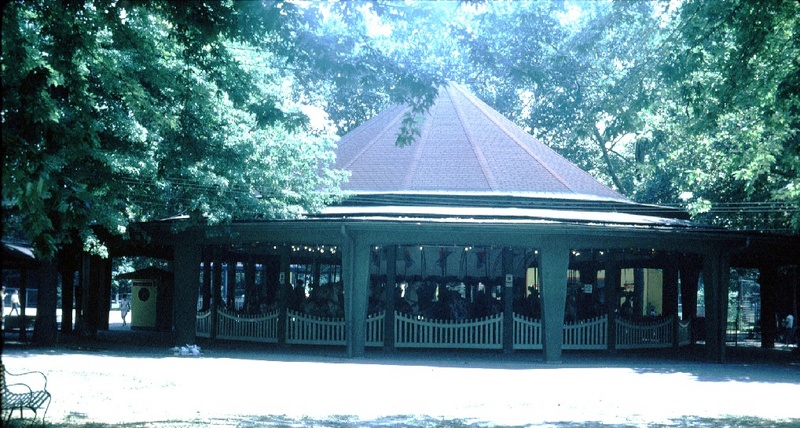 Many of America's traditional amusement parks closed for good in the late 1960s and 1970s. Euclid Beach Park came to its end at the close of the 1969 season. Some of the rides from kiddieland, as well as larger rides that could be easily moved, were placed in storage, to once again operate at Shady Lake Park, which Euclid Beach's owners opened in 1978 in rural Streetsboro, Ohio.

Larger rides like the roller coasters were pulled down, changing them from towering vertical landmarks to horizontal rubble. PTC #19 was sold to Palace Playland, a small amusement park in the resort community of Old Orchard Beach, Maine.

Image Courtesy of Cleveland State University. Michael Schwartz Library. Division of Special Collections. Cleveland Press Collection.
---
This file appears in:
Euclid Beach Carousel
---
More than forty years after its last ride in Cleveland, the Euclid Beach carousel operates once again in the city, a testament to both the hard work of a number of non-profit organizations and…