Rockefeller's Forest Hill Section, ca. 1935
---
This file appears in:
Brith Emeth Temple/Ratner School
---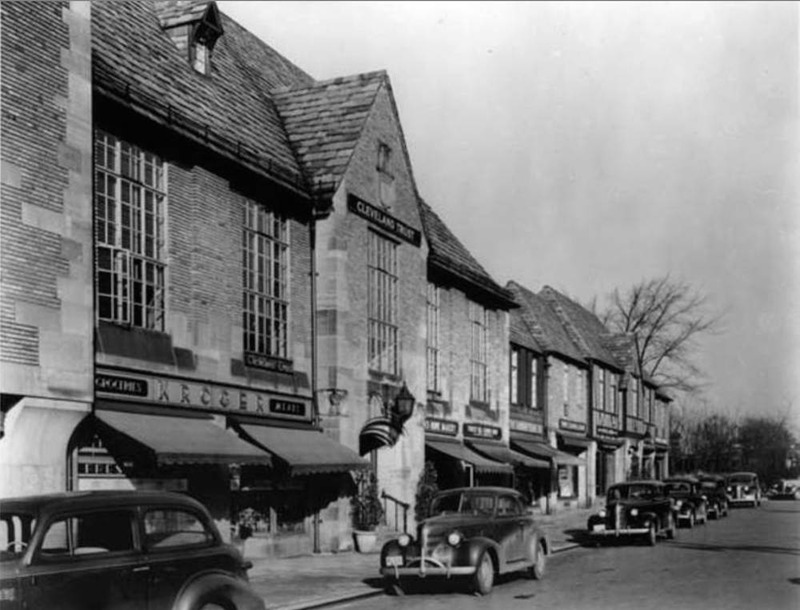 John D. Rockefeller Jr. planned to develop 600 Norman-style residences on a curvilinear street plan on a portion of his father's former summer estate. Conceived in the late 1920s, the plan foundered upon the onset of the Great Depression, leaving only 81 homes and this commercial gateway center (at Mayfield Road and Lee Boulevard) completed. After Mayfield Road, the Park Nursery had started in 1918. In 1929 it leased from Rockefeller a wooded parcel between Mayfield and Euclid Heights Boulevard. Three years later, Rockefeller deeded the property to the Park School. The Anshe Emeth Beth Tefilo Congregation later left Glenville to build Park Synagogue on this site in 1950. Park in turn spawned the Ratner School in 1963.
---
This file appears in:
Brith Emeth Temple/Ratner School
---
In 2013 the Lillian and Betty Ratner School celebrated the semicentennial of its founding in 1963. Melding its Jewish roots with the educational philosophy of Maria Montessori, the Ratner School is both a story of innovative education and of…