---
This file appears in:
The Cleveland Clinic X-Ray Fire of 1929
---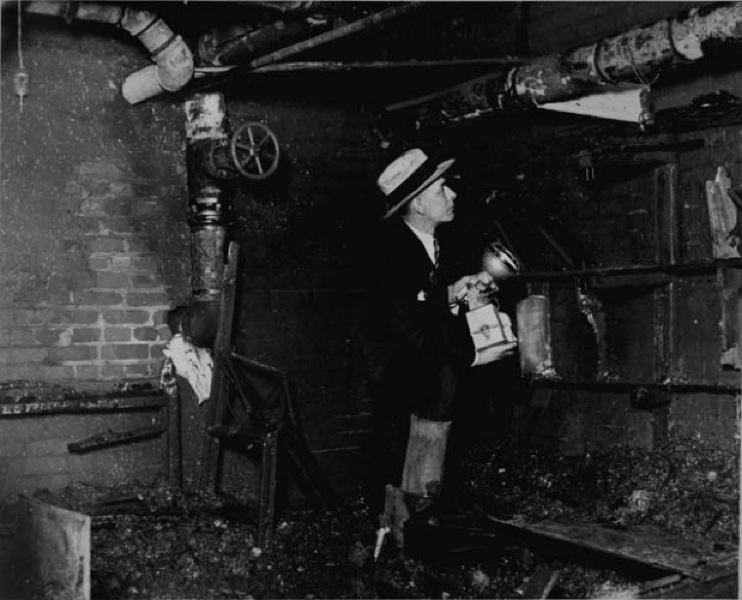 This investigator is examining several of the pipe ducts from the X-ray film storage room of the Cleveland Clinic. The disaster occurred as a result of the decomposition of dangerous nitrocellulose film located in the subbasement of the hospital, which had been converted from a coal bin to a storage room for the volatile, unstable X-ray film.

Image courtesy of Cleveland State University. Michael Schwartz Library. Special Collections.
---
This file appears in:
The Cleveland Clinic X-Ray Fire of 1929
---
Wednesday, May 15, 1929 was just another busy day at the Cleveland Clinic located on East 93rd and Euclid Avenue. A steamfitter had arrived early that morning to repair a leaky steam pipe in the sub-basement, which had been converted into a storage…