The first place of worship
---
This file appears in:
St. Mark's Episcopal Church
---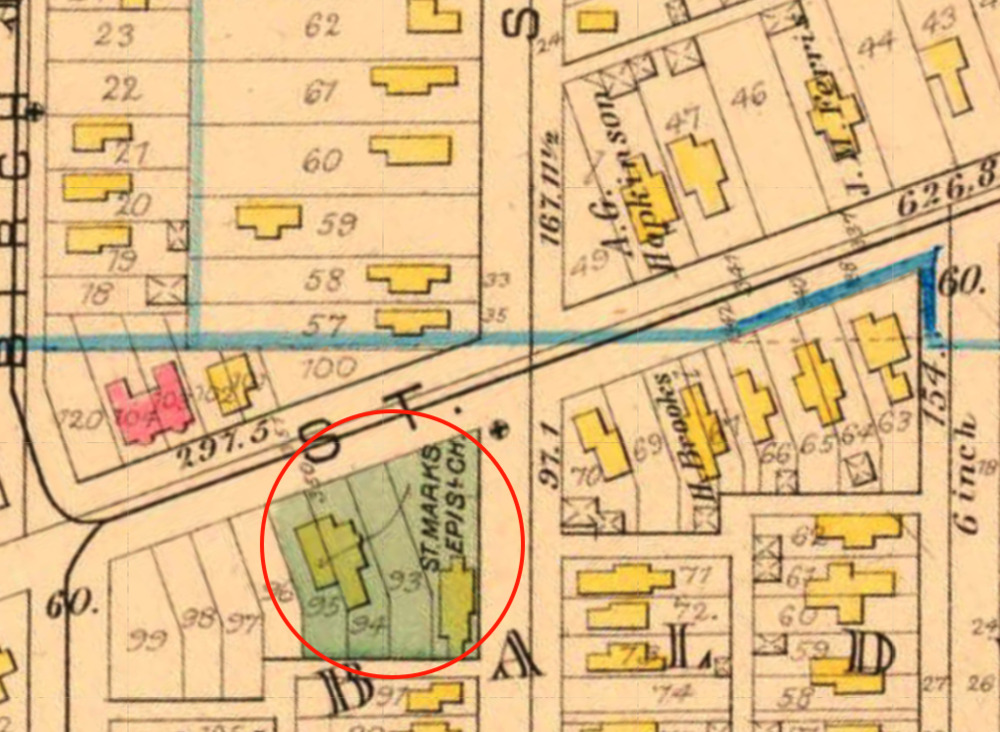 The first church of the St. Mark's Episcopal parish was a one-story wooden building with a spire that was built in 1870 and enlarged in 1873. While no photo of that original church has to date been found, this section of the 1881 Cleveland Atlas shows the general footprint and lot location of the building in that year. The other building shown in the circled area of the map was the house of Rev. Lewis Burton at 350 Franklin which, after 1905, became 4815 Franklin.
---
This file appears in:
St. Mark's Episcopal Church
---
In May 1867, a reporter for the Plain Dealer trudged up 70 steps to the top of the Kentucky Street Reservoir on Franklin Avenue (Boulevard) near Kentucky (West 38th) Street. Perhaps first stopping for a moment to catch his breath, he was able, from…